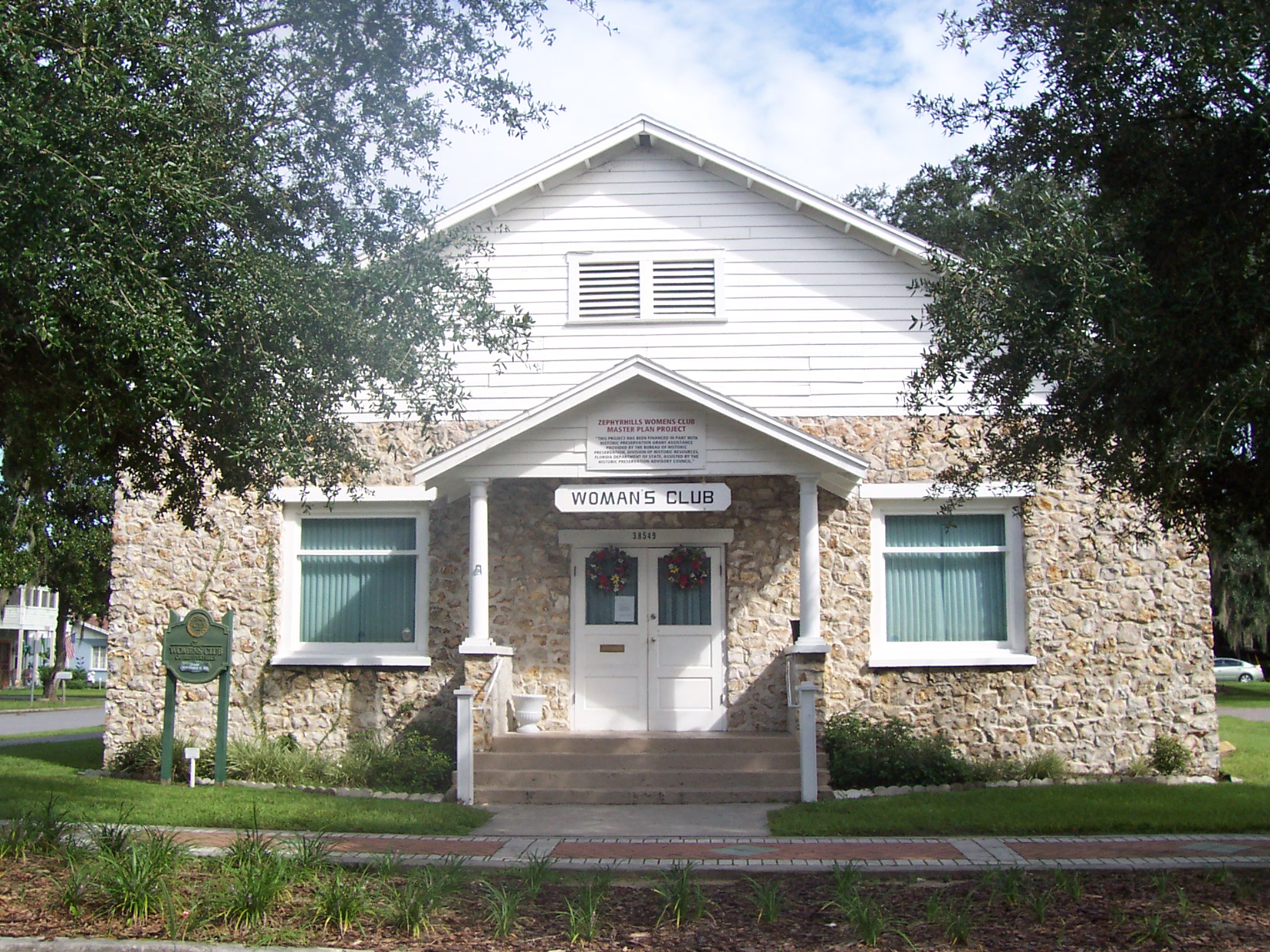 The Woman's Club of Zephyrhills was organized on November 11, 1915. The Club was federated with the national General Federation of Woman that same year.

What is Our Purpose
The Woman's Club is dedicated to community service, civic participation and educational programs. Members work together in a spirit of friendship for the betterment of the community, and support local national and international relief efforts.
What We Do
Our members work in the six GFWC Department areas, the Arts, Conservation, Education, Home Life, International Outreach, and Public Issues. We currently donate to Meals on Wheels, Helping Hands Food Pantry, Support our Troops, Pregnancy Care Center and HPH Hospice.
Our members also contribute volunteer hours with the Friends of the Library, Zephyr Haven Nursing Home and Everyday Blessings, a care center for abused and neglected children. We also "adopted" a second-grade class at West Zephyrhills Elementary School, and provide yearly scholarships to needy students within the community.
About Our Club
On Nov. 15, 2015 we celebrated our 100th anniversary with​ ​members, special guests and presentations.
Looking back, early projects involved cleaning the streets, improving schools, spearheading a community library and preserving Zephyr Park. We continue the traditions begun by early club members.
When We Meet
Monthly meetings are held the first Friday of each month at 12:00 pm during the months of September through May at the Club House at 38545 Fifth Avenue in Zephyrhills. Each meeting is hosted by one of the departments.
What's Happening
April 2017 – International Friday, 4/28 – Board Meeting [at Lola's] – 10 a.m. May 2017 – End-of-Year Luncheon/Scholarships Friday, 5/5 – General Meeting [Terra Restaurant at 6834 Gall Blvd] – … [Read More...]